Published on 21 March 2014
Newly appointed vice-president of WMMAA talks his acquaintance with MMA, plans at the new post and the future of MMA.
How did you become the WMMAA vice-resident?
I had learned the world of MMA thanks to Vadim Finkelstein, the president of WMMAA. We both have a long history in sports. I am a sportsman , World Champion of modern pentathlon, I won bronze in Los Angeles (Olympic Games held in 1984). Right now I keep myself busy with developing sports as a medium for peacemaking throughout the world. I am the president of Peace and Sport (www.peace-sport.org) organization which strives to achieve this goal through multiple social programs.
Our interest was mutual. Vadim does a lot for MMA development in the world, he invests much to popularize MMA. I believe that Mixed Martial Arts have a huge peacemaking potential.
So we met up and had an extremely fruitful conversation, eventually we realized we have so much in common. That's why we decided to work together in the future. We have a lot in common, be it work approach, skills, experience. I contemplated this step for a long time. Vadim analyzed all pro and contra and finally we shook hands. In accordance with a plan we worked out I was appointed vice-president of such a great organization which is World MMA Association.
How would you assess MMA's place in today's world?
Initial vital steps for the MMA development have already been made. National Federations exist in various countries across the globe. There are many seminars, master classes being held all over the world. All that facilitates in creation of MMA's credibility as a sport. I firmly believe that the most essential principle is the one that says "respect the rules". As for MMA rules are strictly followed. The main aim in MMA is to win by any means but within the rule set.
From this standpoint fighters are great role models for our modern society. There are two athletes opposite one another. Each has his own story to tell. One of them will be a winner, the other will lose. But both have a great deal of respect for each other. Had it not been for your rival, there would be no fight in the first place. One can become a hero, a real winner and a great fighter only thanks to the existence of other great fighters. You must play by the rules and respect the man across the ring – that's simply inevitable. That principle unites athletes. That could serve as a great example for the whole society. That's the idea that the representatives from numerous National MMA Federation strive to communicate to the people and their respective governments.
What will be the main activity for you as vice-president of WMMAA?
What's paramount for us is to generate and increase interest towards Mixed Martial Arts from the governments. In order to achieve that we need to introduce ever more learning programs, we'll be holding more master classes, more seminars and more conferences.
Furthermore, we'll launch several social programs and initiatives in collaboration with Peace and Sport. Presenting MMA through the above mentioned cooperation we'll educate both governments and society that MMA can be of extreme use with relation to solving social problems.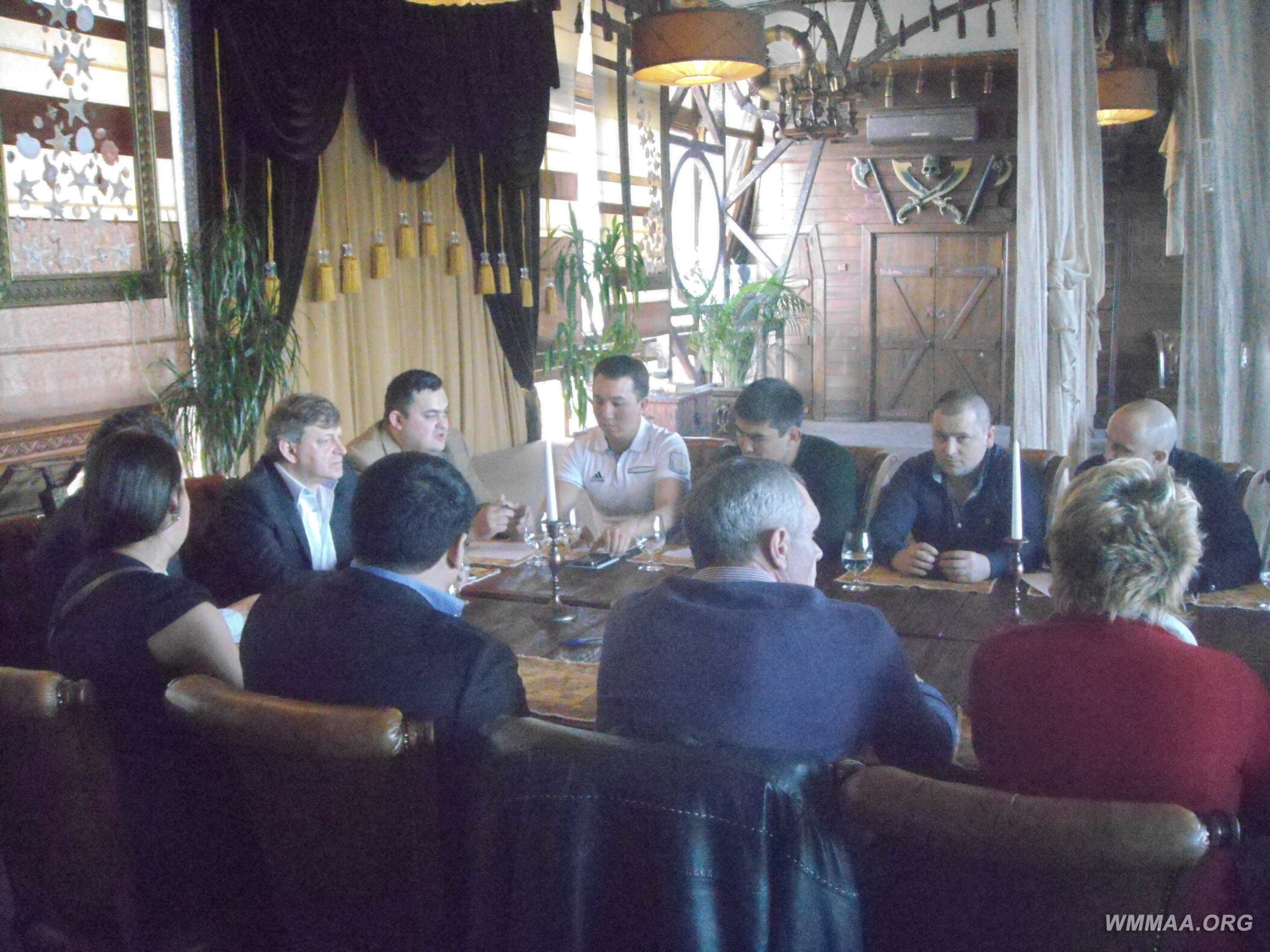 Philosophy behind MMA should become clear to everyone. Respect your opponent, follow the rules. It's not just a human cockfighting, not just a show. This is a magnificent example of how even the most irreconcilable rivals could be able to unite for one noble reason and aim.
Governments are in need of this social side of things when it comes to sports – educating programs, championships, sports popularization among youth. If they can see that MMA can play this vital role for the society, if they see that our athletes are great role models, they will support us in development of MMA. Fights, tournaments, show – it's all cool and breath-taking but it's more of a business side. All I want to do is to demonstrate that business side and social activity can be compatible and coexist just fine.
Tags:
Joel Bouzou
interview
WMMAA