Published on 01 December 2015
Newly crowned world lightweight champion Gadzhi Rabadanov shares his thoughts on his performance, the last year and the future plans.
Gadzhi, how do you feel after winning at the World Championship in Prague?
-I'm extremely happy. It's such a nice feeling to make your friends and family happy. I'm really grateful for all support I got from them.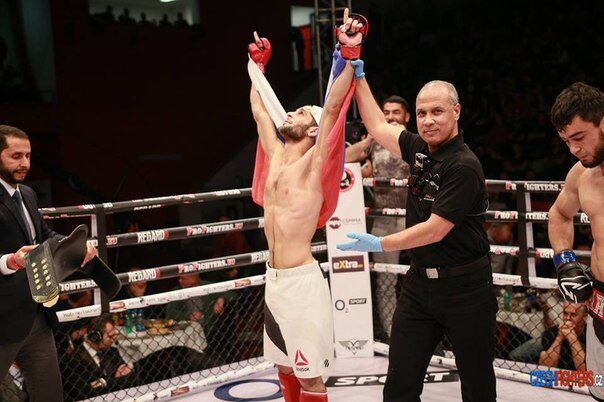 How many bouts did you have and which one turned out to be the hardest?
-I had 4 fights in total and I finished all of my opponents. I can't say which one of harder, every one in front of me quite good in his own right.
What are the next plans?
-If I look back, I've had 5 full training camps this year. Now it's time for a break from competition. I need to heal my wounds, have a rest and then return as a different fighter. There is enough room for improvement.
I know I had one more fight planned at Russian MMA SuperCup in December but I'll have to cancel it because of knee injury. Moreover it's rather hard to make weight twice within a 10-day frame. It would be to the detriment of my health under these circumstances. Sorry everyone who was hoping to watch me fight in Chelyabinsk (Russia – wmmaa.org) copme December 5.
http://unionmma.ru/news/2824/
Tags:
World Championship
interview
Russia
Gadzhi Rabadanov
video
Comments:
Facebook
Download SocComments v1.3