WMMAA   /   News   /   European champions awarded in Moscow
European MMA champions came back with all gold imaginable at the last European MMA Championship. That's why they were awarded in Moscow by Ministry of Sports.
Not only the athletes from Moscow but their coaches were awarded by the head of Moscow MMA Federation Dmitry Kuznetsov.
Gift certificates and so-called scholarship of 600.000 roubles were given to Gadzhimurad Khiramagomedov and Shamil Abdulaev.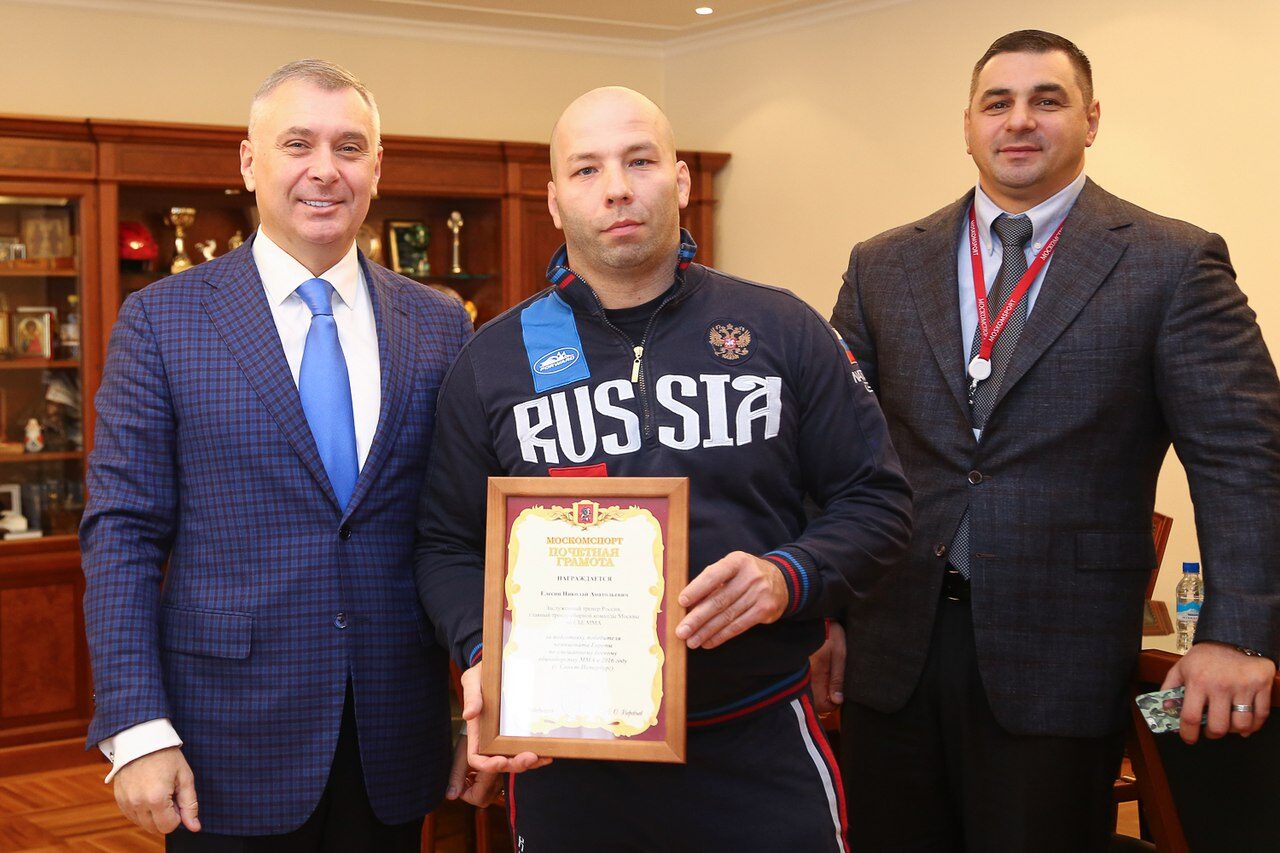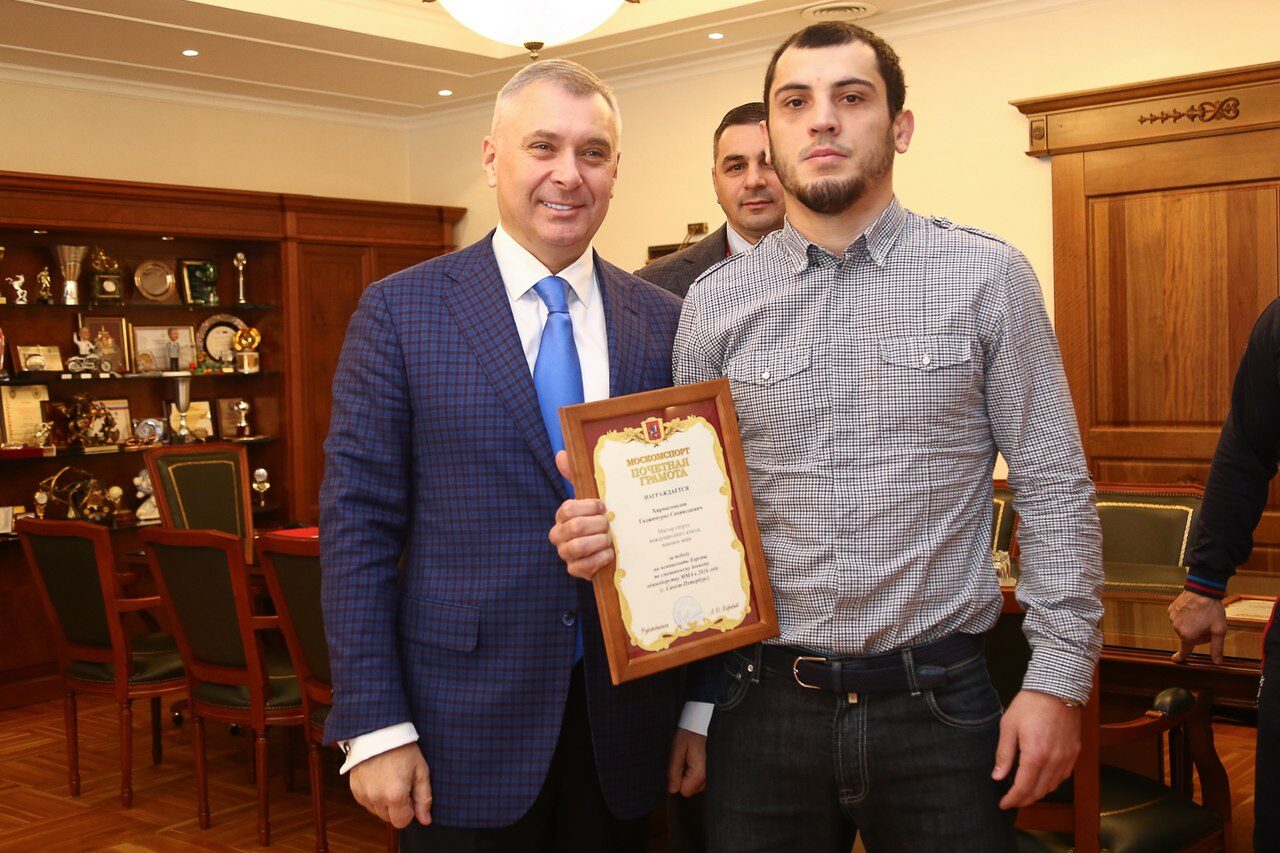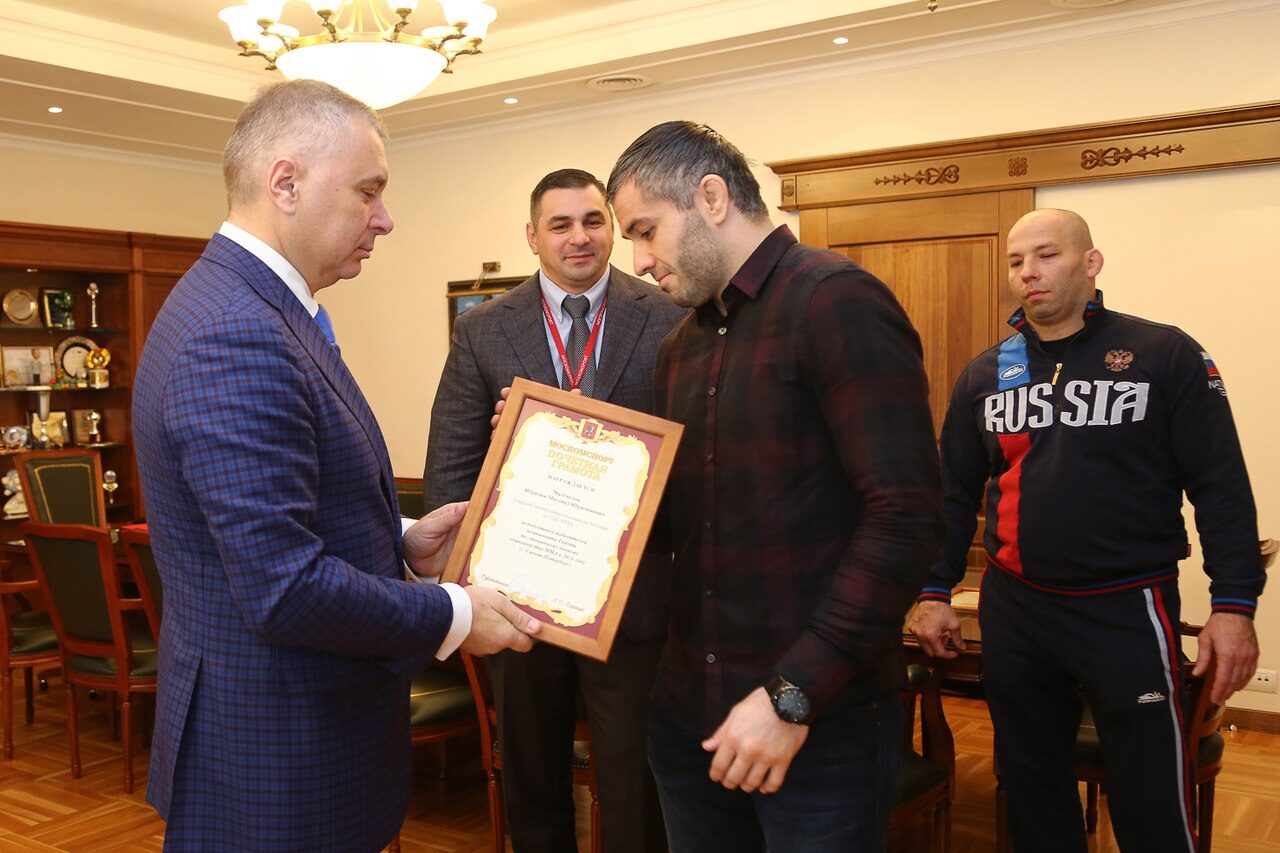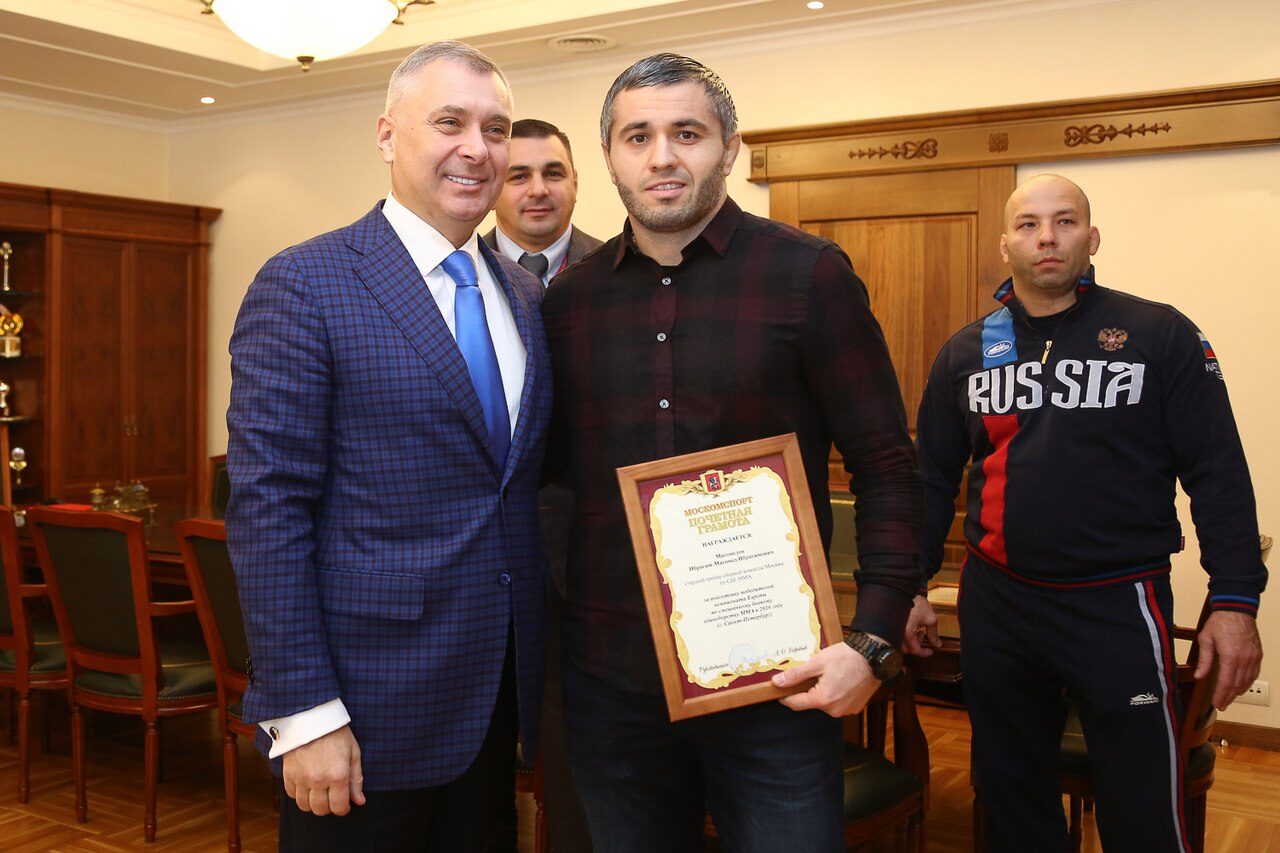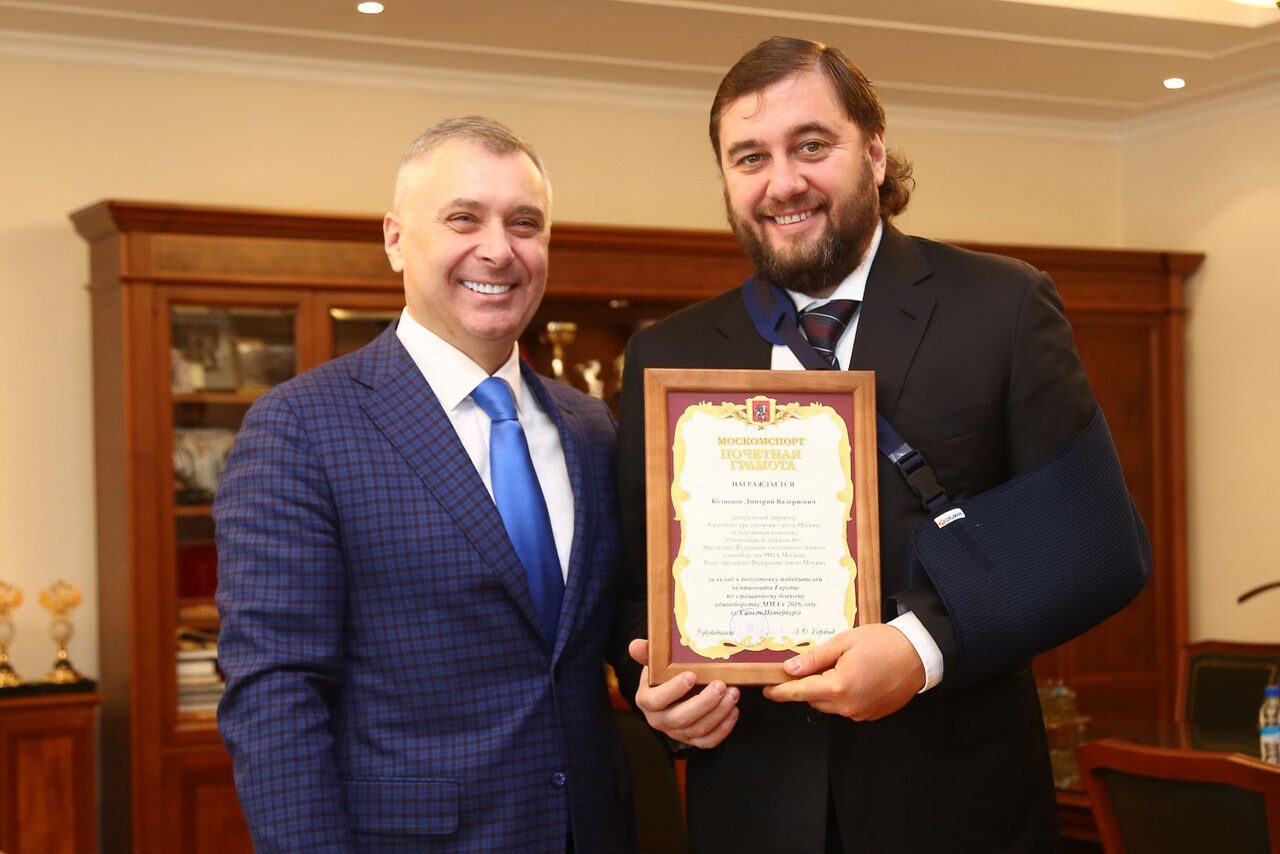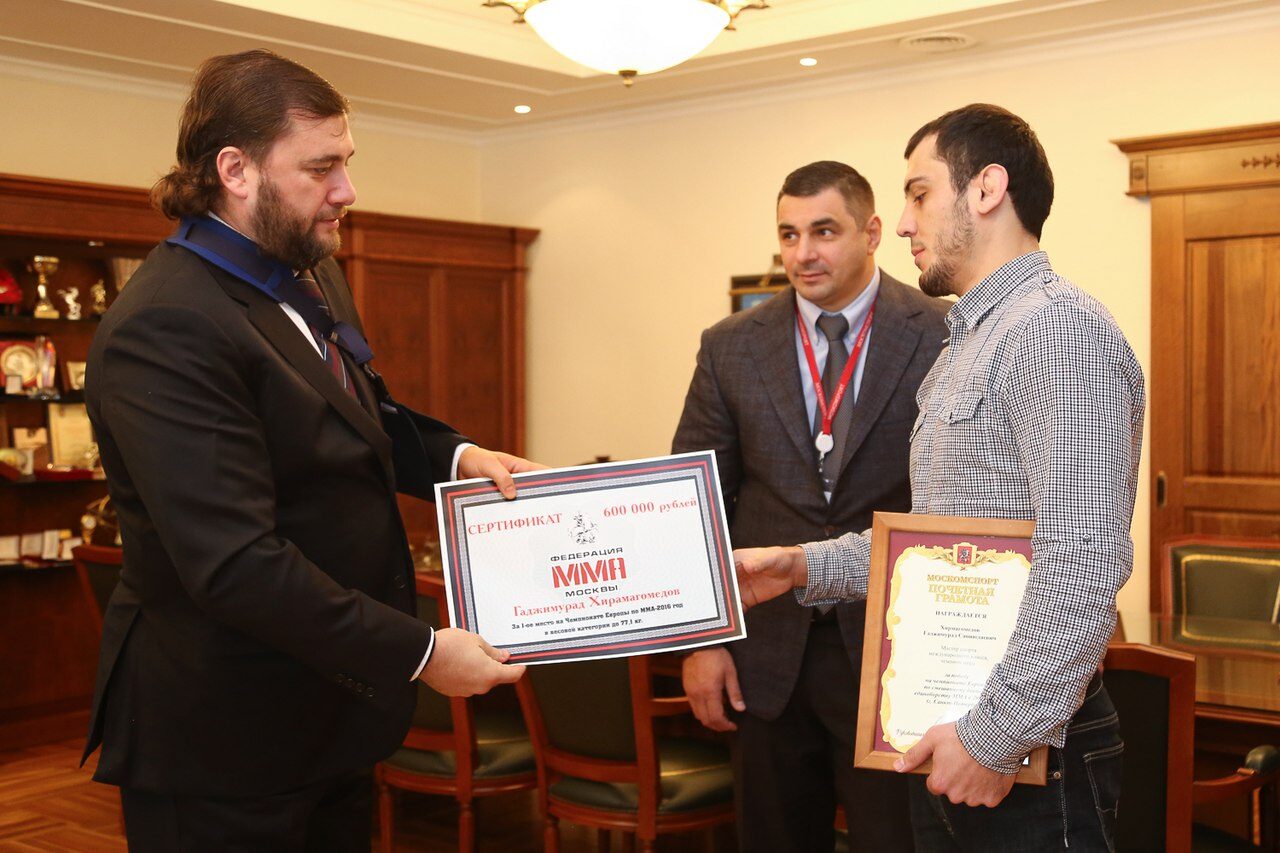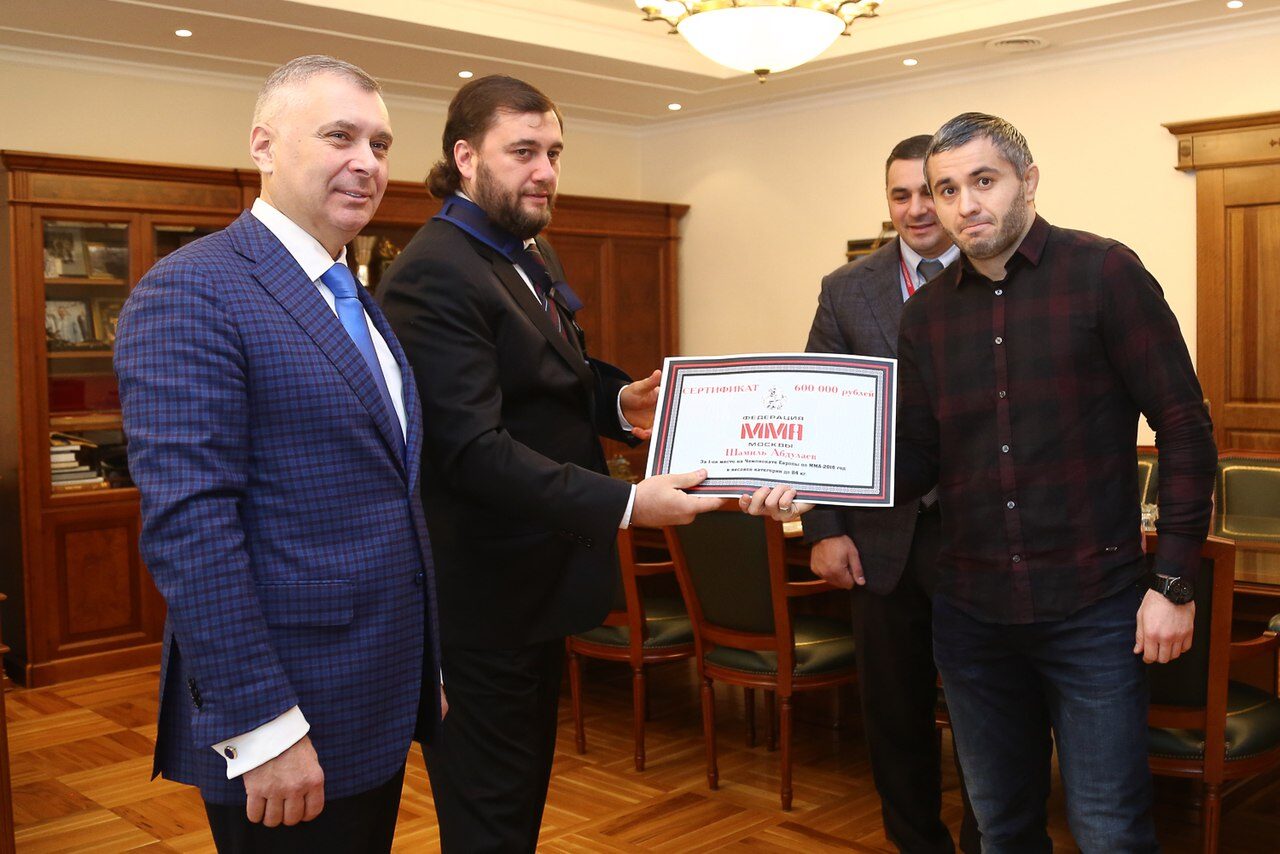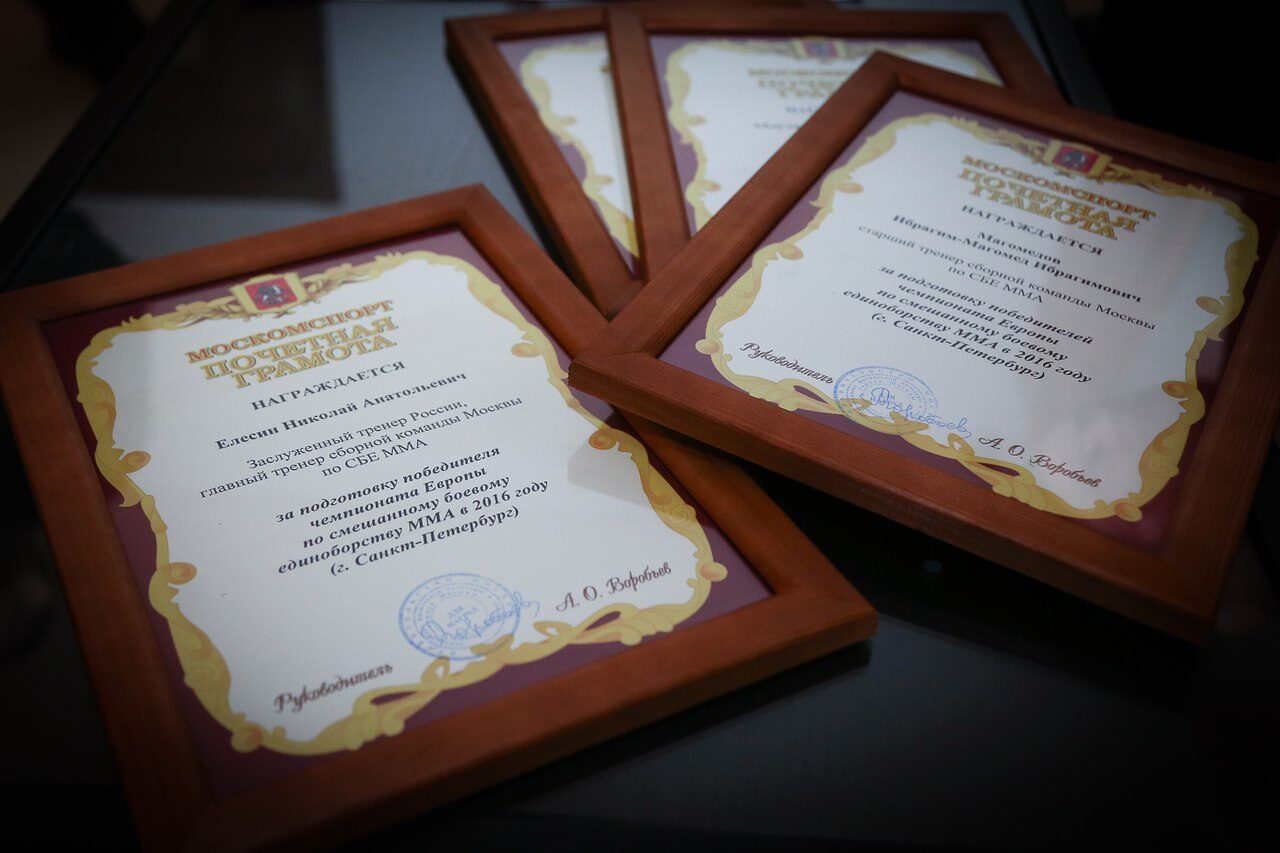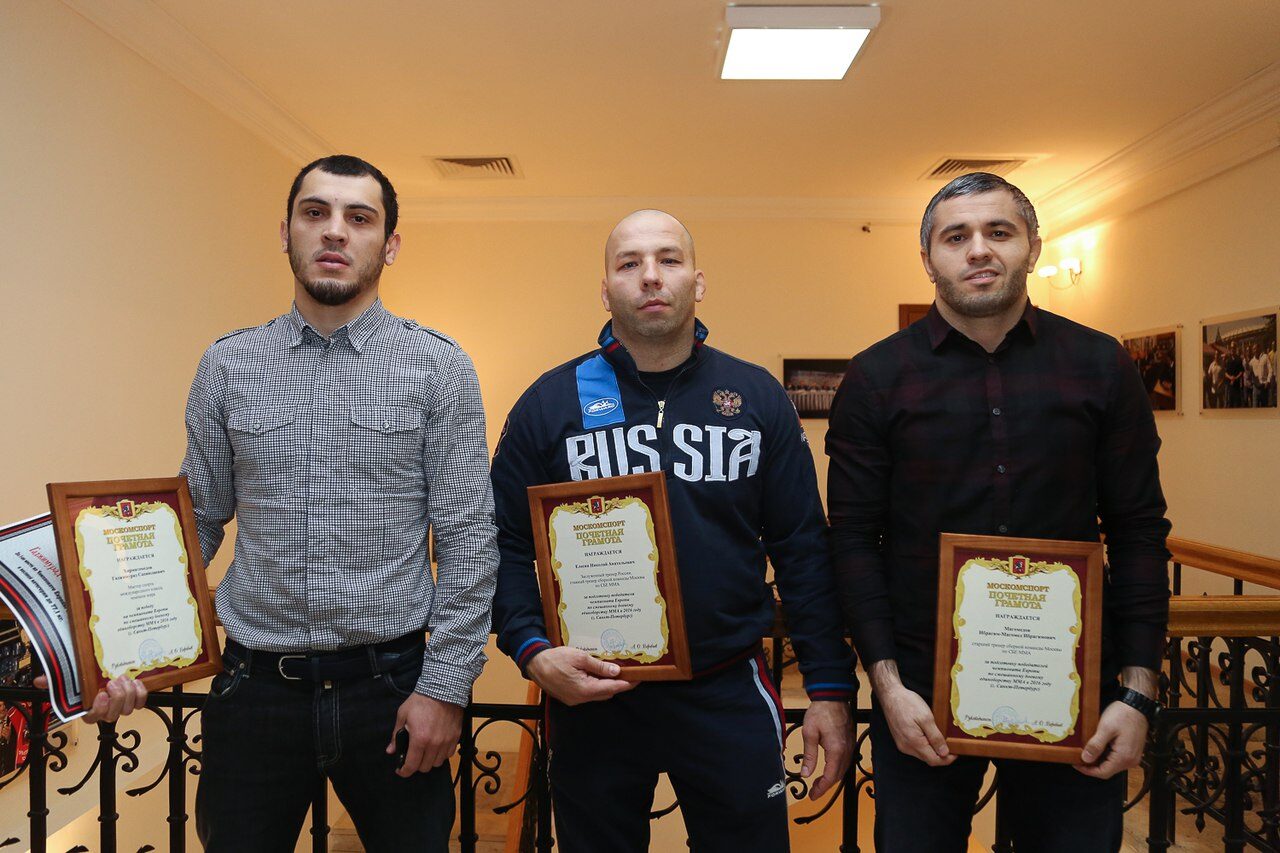 by Mikhail Mazur