WMMAA   /   News   /   AFRICA OPEN CHAMPIONSHIPS RETURNS TO JOHANNESBURG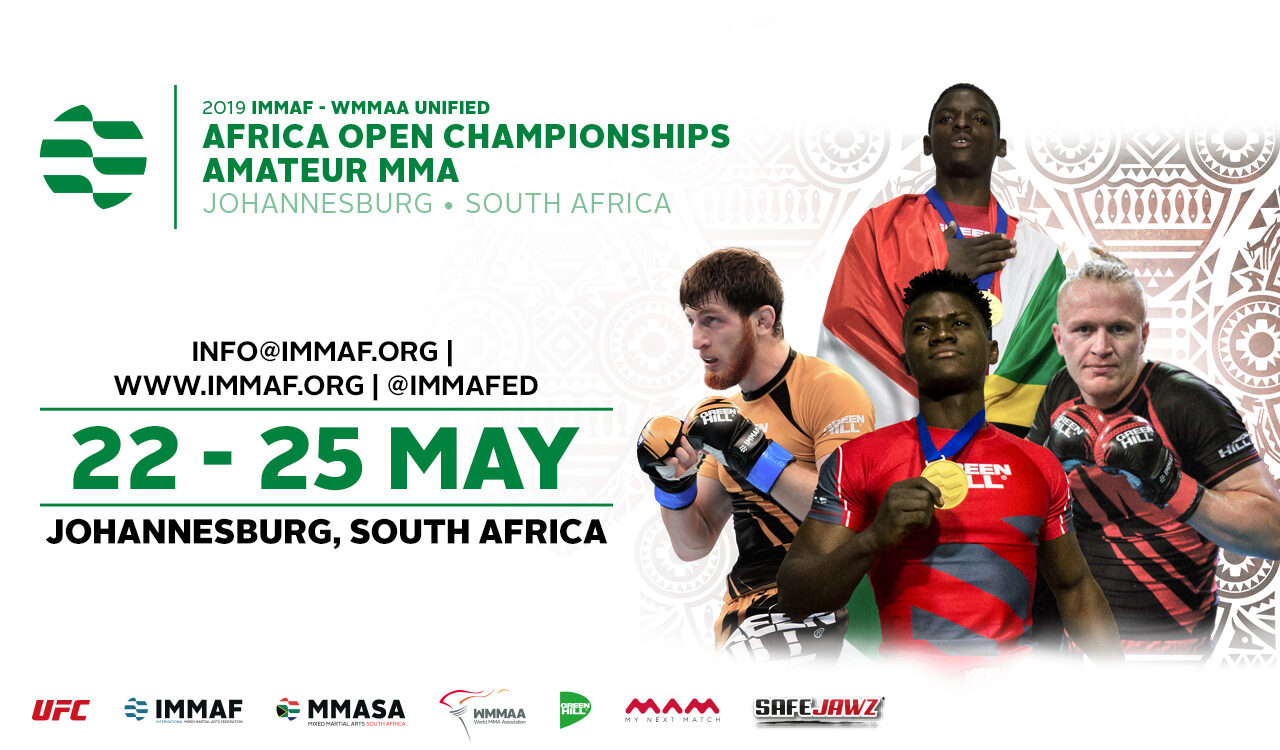 World MMA governing body, IMMAF – WMMAA, announces the return of the Africa Open Championships to Johannesburg for 2019.
Hosting the event for the fourth year running, Mixed Martial Arts South Africa (MMASA) invites amateur MMA athletes from around the world to participate in the three-day tournament taking place at the Brakpan Sports Centre in Johannesburg from 22 to 25 May.
South Africa currently places #7 in the World Amateur MMA Rankings, medalling at the 2018 World Championships with three bronzes won by Marchell Posthumus in the senior division, and by Cassandra Le Roux and Delano Human in the juniors. Last year saw growth on the continent with the Tunisian and Cameroonian teams also making their mark on the podium.
MMASA and IMMAF Board Director, Raymond Phillips, said:
"It is with great pleasure and pride that MMASA will be hosting the fourth All Africa Open tournament this year in South Africa. We are looking forward to showcasing Africa talent on the international amateur platform."
Read more: https://www.immaf.org/africa-open-championships-returns-to-johannesburg/