With great pleasure we want to present new federations which have decided to join our Association: Portugal and Lithuania.
Your attention is invited photo report from the World Cup MMA Qualifying Round…
On September 7 the World Cup MMA Qualifying Round was successfully held and was organized under the auspices…
Working meeting of Executive Committee of the World Association of MMA took place on the occasion of grandiose competition in…
We are delighted to announce that the World MMA Championship will be held in Saint-Petersburg, Russia on October, 19-20-th 2013…
Frontpage Slideshow | Copyright © 2006-2011 JoomlaWorks Ltd.
Published on 01 April 2013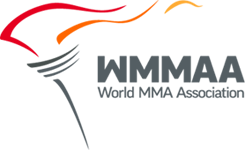 At this time there are almost 50 members (permanent and temporary) in the World Association of MMA. The number of applications is permanently growing, because WMMAA is one of the most dynamic developing and influential organization in the world of MMA.
If you decide to become a member of WMMAA, you should be aware of some rules of entering.
According to the WMMAA statute, the Association consists of the national MMA organizations representing the mixed martial arts on the given territory, to observe the Charter of the Association and fulfill the requirements applicable to WMMAA members. Each country can be represented only by one national organization registered in accordance with national legislation.
To enter you must:
Fill up the form;
Official statement;
Legal entity;
Information about the organization (date of establishment, activity, board);
A copy of the charter (regulations);
Full information about the championships held in the past;
Photo and video archive of championships, congresses and open meetings, etc.
Join us, friends!
Welcome!