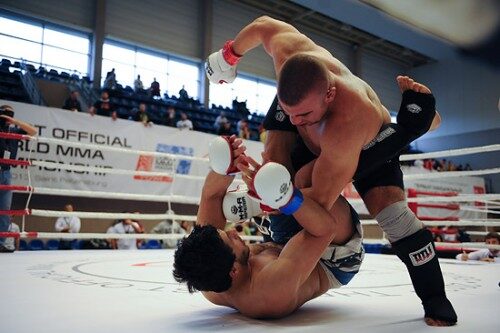 19-20 октября во Дворце спорта Ледовый состоялось долгожданное событие в мире единоборств – Первый официальный Чемпионат Мира по ММА.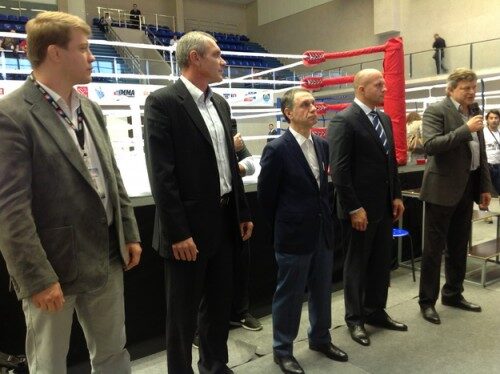 Мариуш Визер, новоизбранный президент СпортАккорд не мог пропустить грандиозный финал Чемпионата Мира по ММА, который прошел в Санкт-Петербурге 20…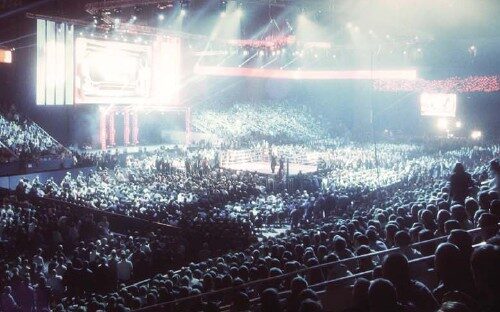 Мы рады пригласить Вашу команду принять участие в Первом открытом чемпионате Азии 2014 года. Положение о турнире и приглашения прилагаются…
Новоназначенный вице-президент WMMAA говорит о своем знакомстве с ММА, планах на новом посту и перспективах в будущем для этого вида…
Frontpage Slideshow | Copyright © 2006-2011 JoomlaWorks Ltd.
02 Сентябрь 2014
We present you the team of Russian athletes that earned the right to defend Russian honor at the World MMA Championship under the WMMAA auspices.
-65,8 kg: Magomed Yunusilau
-70,3 kg: Ramazan Suleibanov
-77,1 kg: Gadzhimurad Khiramagomedov
-84 kg: Shamil Abdulaev
-93 kg: Magomed Ankalaev
+93 kg: Znaur Khetagurov
Тэги:
Russia
2014 World Championship
World MMA Championship